Services
Glass courses are offered year 'round at The Glass House.
No experience is required for our beginner classes – just a desire to learn!
Supplies
We carry a large selection of stained glass by various manufacturers including Spectrum, Wissmach, Kokomo, Uroboros and Bullseye glass companies. We purchase glass regularly and if we do not have it in our current stock; we will do our best to order it in for you. We also carry a large assortment of glass cutters, pliers, grinders, mosaic cutters, copper foils, lead, solder, chemicals, stock bevels, bevel clusters, jewels, books and more! If you are into fusing, we carry both C.O.E. 90 and 96 glass, stringers, noodles, rods, frits, Glassline paints, slumping molds and chemicals. We also have flameworking supplies, including C.O.E. 104 glass rods.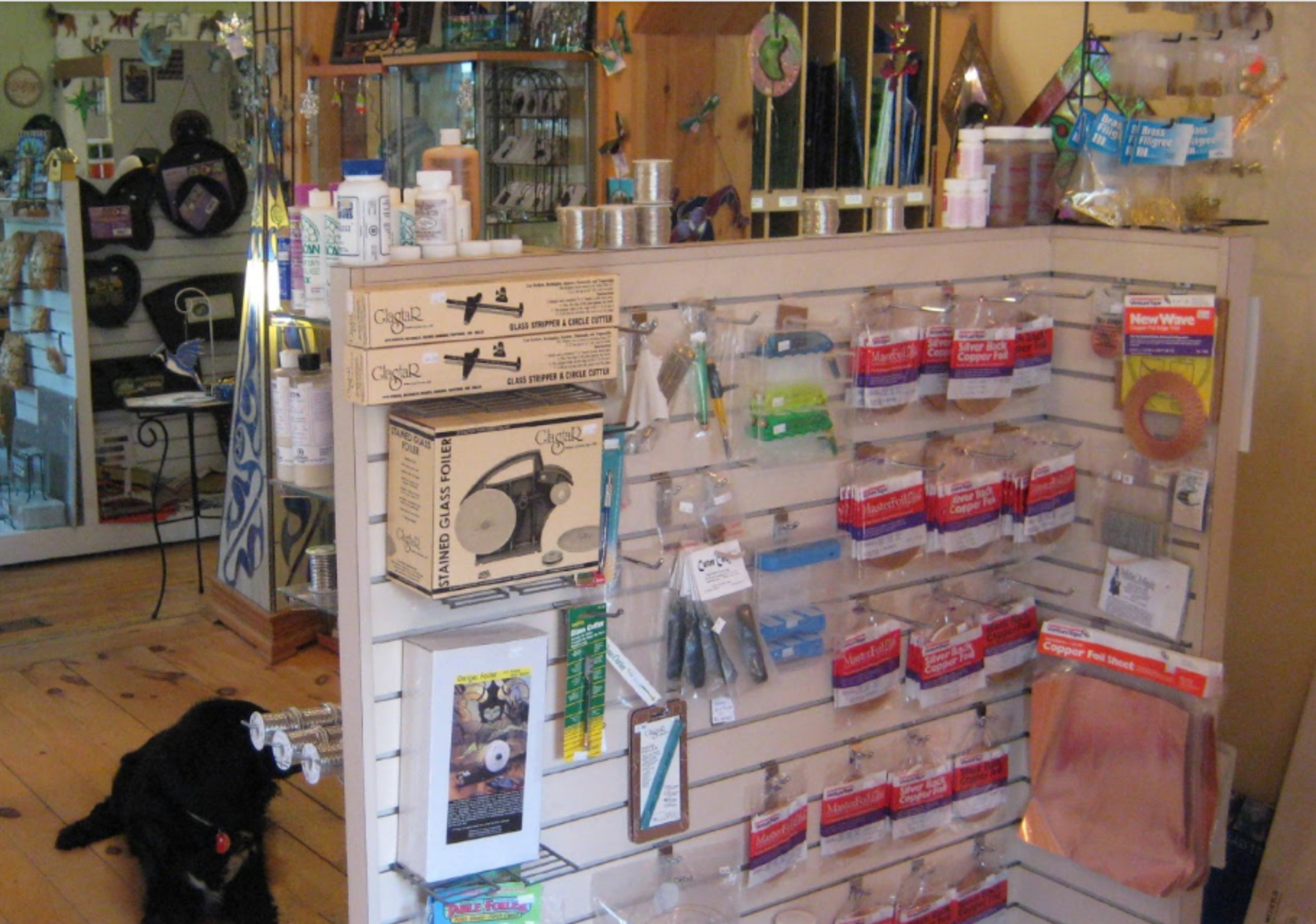 Handmade Art
Visit our shop and you will be amazed by the variety of glass-related finished work we have for sale. Made by local artisans, The Glass House is filled with an ever-changing selection of stained glass hanging panels, suncatchers, lamps, stepping stones, mosaics, fused glass and bowls, candleholders, nightlights and a wide variety of jewellery. Be prepared to spend some time perusing our unique and colourful selection!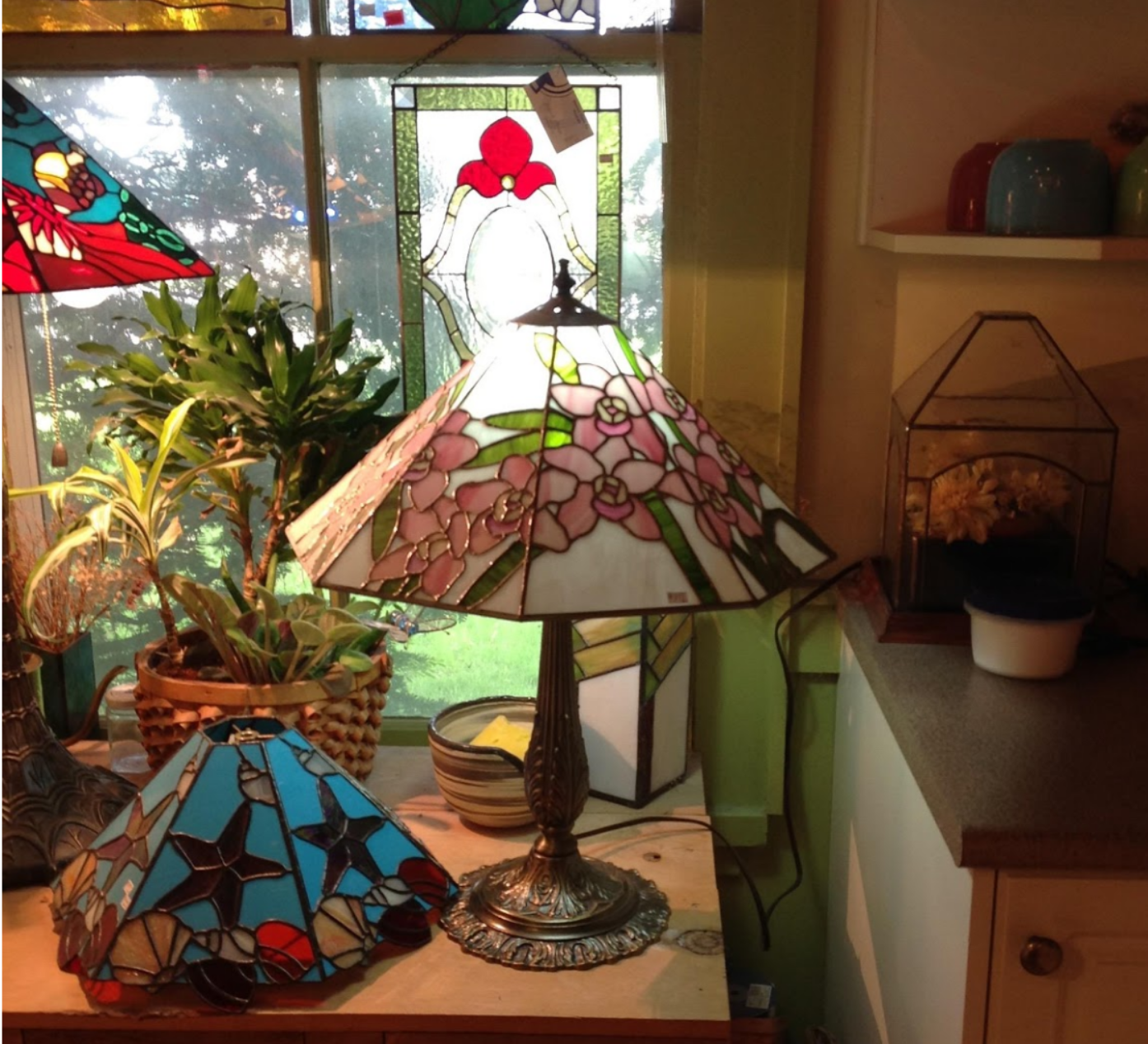 Custom / Commissioned Work
We love to custom design and create unique pieces. Have you always wanted a special stained glass panel to brighten up a room, create privacy or capture a special place or memory? Our in-house artist can skilfully translate a photo or vision into a design layout which is then made into a stained glass or mosaic panel/piece by our very capable staff. You can be as involved as much as you wish in the design, colour and glass selection process.
Contact Us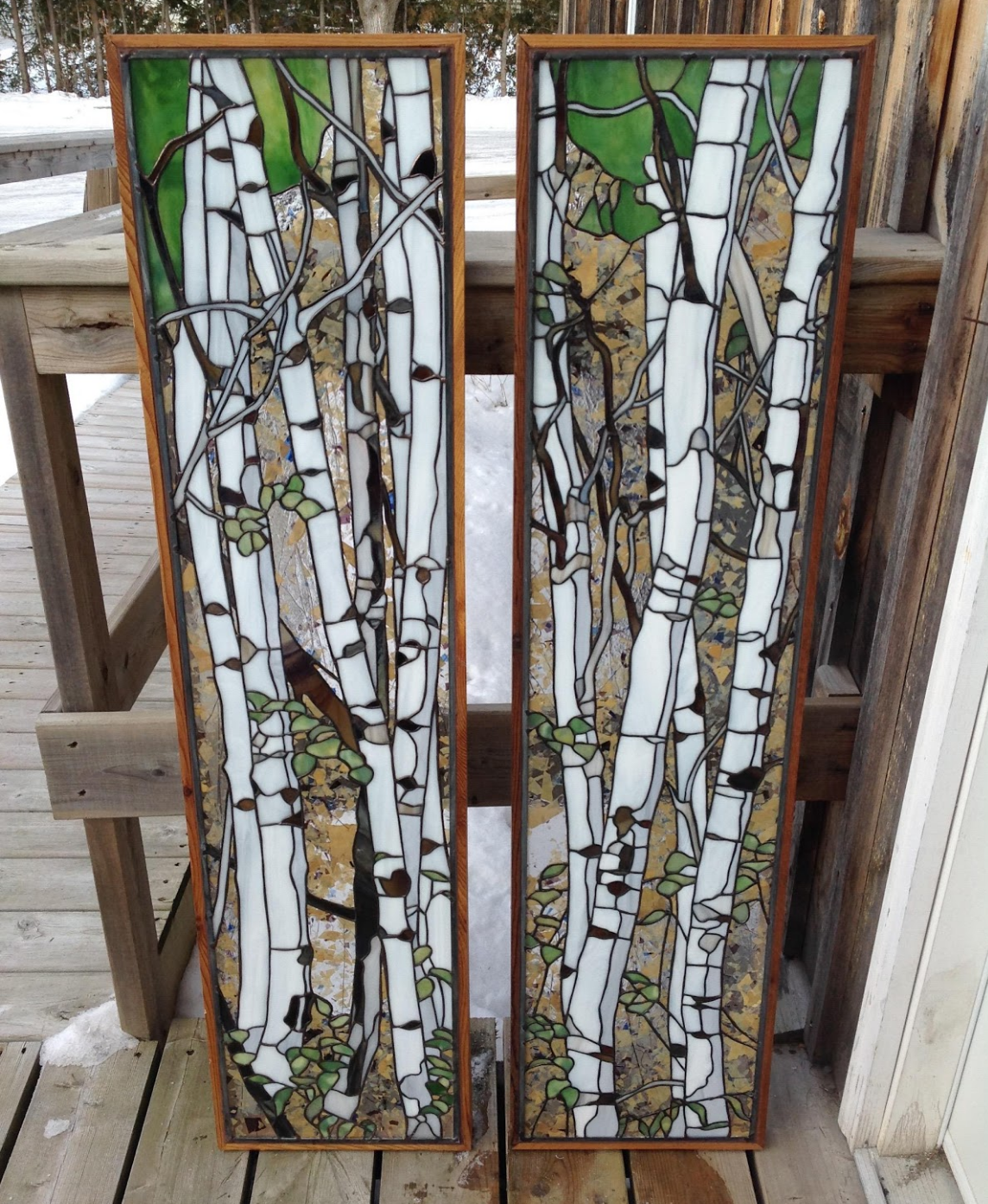 Repairs
Do you have a broken stained glass lamp or window that needs repair but you do not know where to have it fixed? The Glass House routinely repairs broken stained glass items, restores old leaded glass windows that are "bowing" out and/or broken and even "bends" glass to repair curved lamp panels. Bring your broken item to our shop for a repair quote or email us a photo or two of the damaged piece and we will do our best to assess the work and provide you with an estimate for repair.
Get a Quote!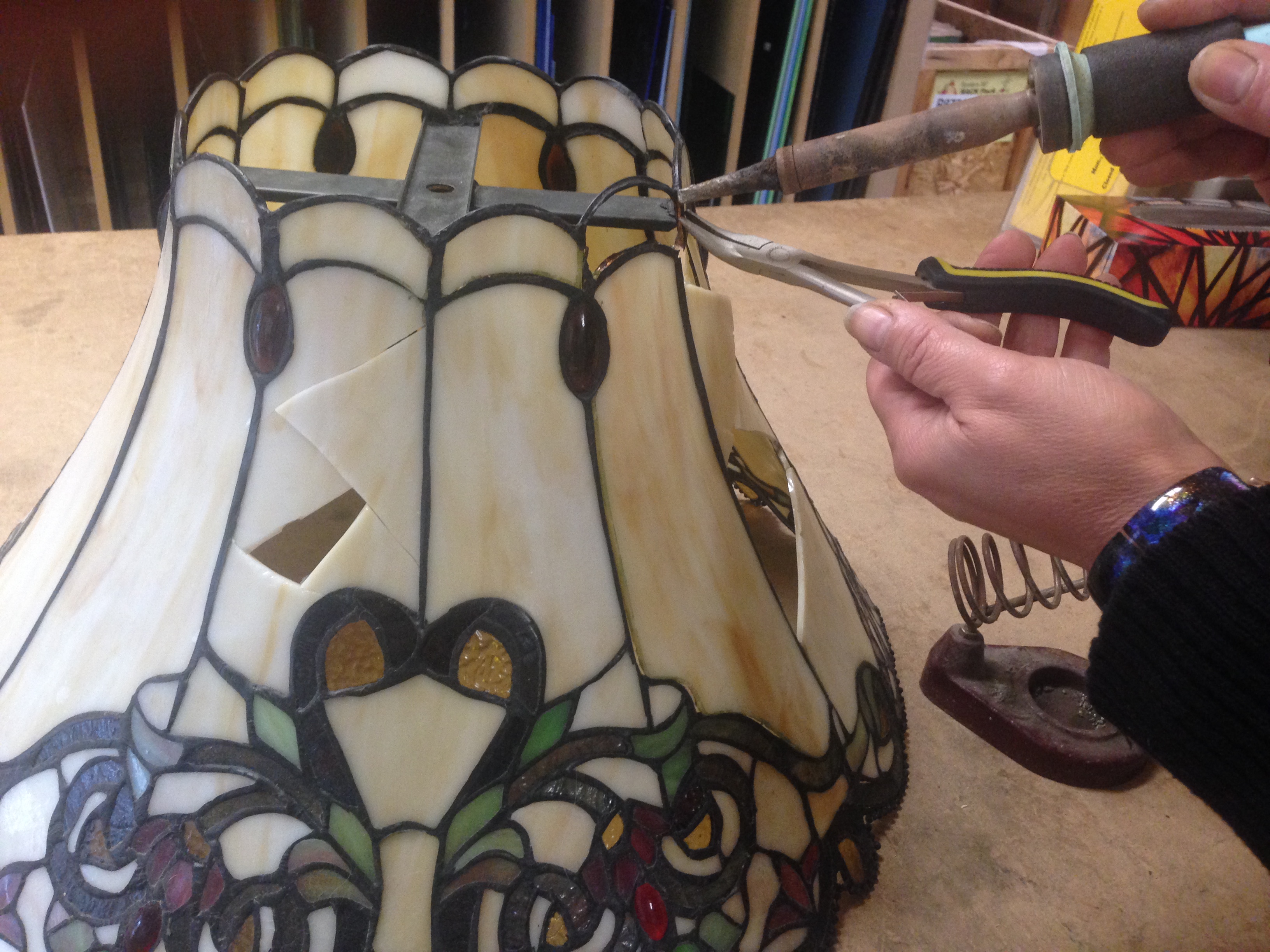 Events
In addition to our regular classes, The Glass House also hosts special workshops on-site and occasionally off-site as part of community events, conference programs and workplace team-building activities. You can also come and celebrate a birthday, retirement, family reunion or friends' get together by creating a piece of glass art. Our facility has a full kitchen, so feel free to bring in food, snacks, cake, etc. for your event.
View all Events